LVT, Meet Carpet. Carpet, Meet LVT.
After creating countless styles of modular carpet, we're proud to welcome luxury vinyl tile to our product catalog.
Our first LVT Collection, Level Set™, is inspired by earthy elements like wood and stone, and is the perfect fit for our modular carpet. Explore Textured Woodgrains & Stones or take a look at our Natural Woodgrains & Stones.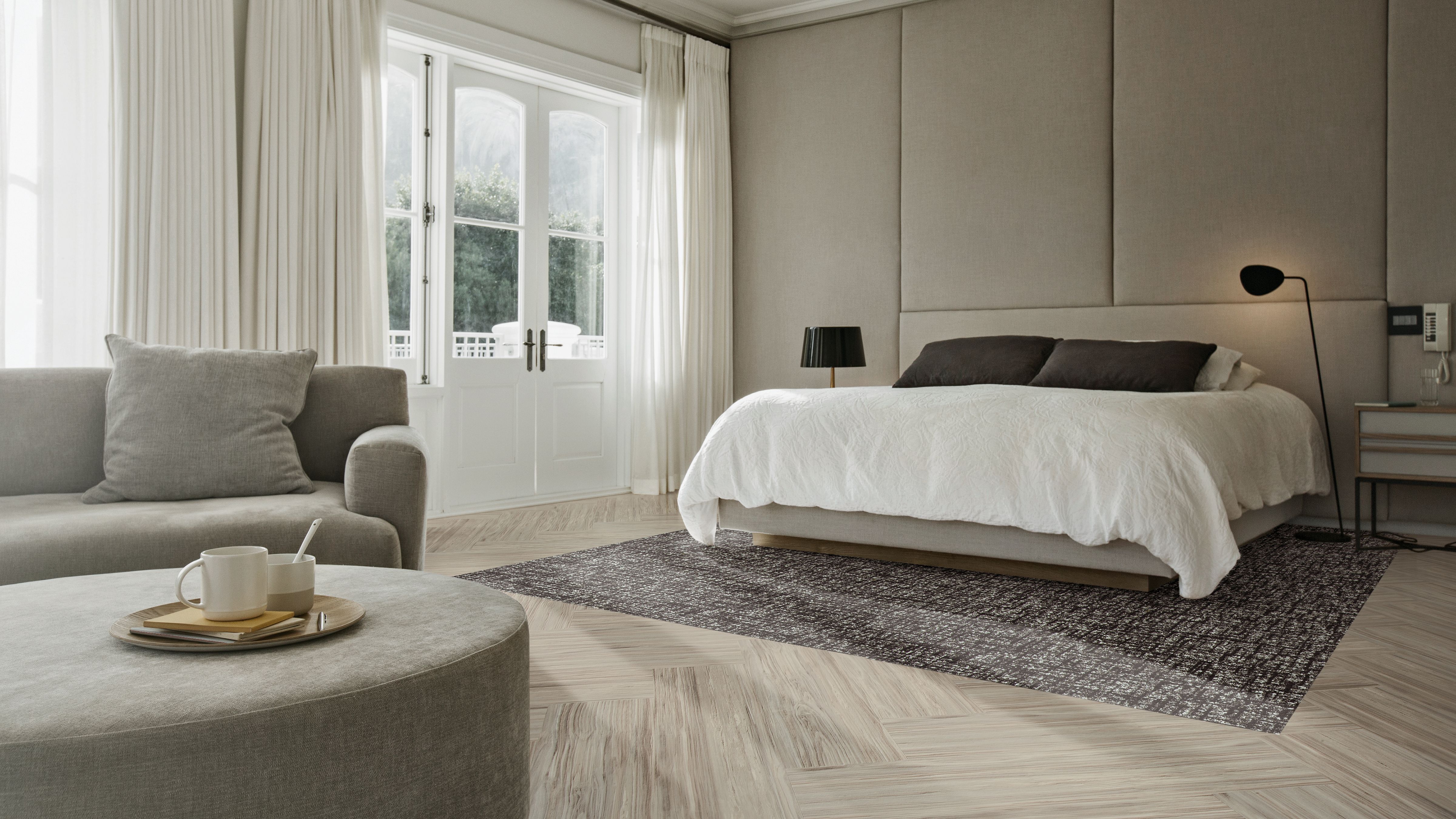 No transition strips required – just beautiful, easy-care flooring from edge to edge, with no worry about doubling up on flooring materials. Combine your existing carpet and new LVT styles with glue-free TacTiles® for a unique space of varied textures and designs. Not only is it simple, it emits virtually zero VOCs and allows for an environmental footprint over 90% lower than floors with traditional glue adhesives.
Need to replace a tile or access something beneath? Also a breeze. In fact, your in-house staff can take care of it—simply lift, remove and replace tiles. Learn more about the benefits of Interface Hospitality LVT.